I won't tell you how long ago I started this dress... but it is finally finished! Things kept going wrong, so I set it aside for several months until I wasn't angry at it anymore. I'm sure you understand!
I wanted a dress that was practical and simple. A dress that could become a wardrobe staple to replace the many jeans and slacks that I'm hoping to retire. I wanted it to be plain enough to dress up with jewelry, jackets, and sashes, while having a little bit of interest in itself in case I ever wanted to wear it alone.
I bought this pattern several years ago and
have made it up once
. It is simple, well fitting, and flattering to my shape:
Simplicity 4531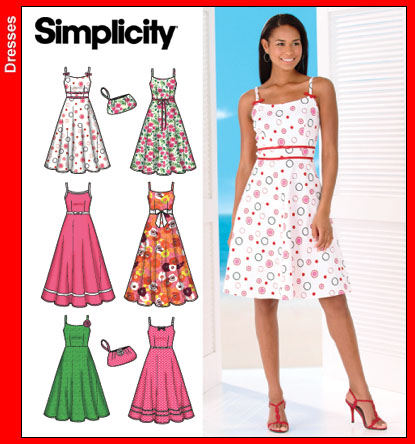 I found the brown linen on sale at Joann's last summer on sale. I thought it was pure linen, but I found out otherwise when I was first ironing it. Maybe that's why it was so cheap :). It is fully lined with boring brown cotton, which gives the tea-length skirt a nice swing.
I love how the neckline is high enough that I can wear the dress with or without something underneath it. I've worn it four times in the past week because it is so versatile! I will definitely be using this pattern again and highly recommend it to anyone else looking for a simple, classic jumper or dress.